Susette Todd began her career in 1977 working in the escrow industry. Over the years, as an escrow officer, Susette has successfully navigated over 14,000 real estate transactions for her clients with precision, expertise and professionalism. The natural transition into a Realtor will give her the opportunity to work with Sellers and Buyers directly to help dreams become reality. In our "high-tech" society, Susette's personal touch goes a long way. We are certain you will find Susette to be a very big asset to your real estate goals.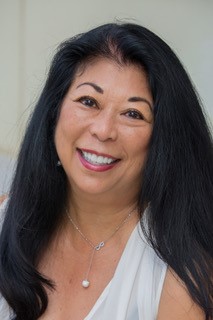 Sun Coast Real Estate Downtown
31. S. California St.
Ventura, CA 93001
This lady is WONDERFUL!! She helped us both with selling our home and purchasing our new residence. She is extremely knowledgeable about the process and our community. She is extremely responsive, immediately returning our calls and quickly arranging for the myriad of details involved in the transactions. She carried our flag when the buyer requested a variety of changes and we were able to resolve these quickly and easily. I can't recommend Susette highly enough--she is definitely a pro!

bowmaninv6


August 27, 2018

Awesome experience. Suzette guided us from prepping to closing. She is knowledgeable and made herself available. I would highly recommend her to anyone who must sell a home. Normally so stressful, Suzette made it all manageable. And given we closed in less than two months, she is extremely effective!!

NANCYXTR


September 14, 2022

We highly recommend Susette to anyone interested. Susette was a pleasure to work with and we would use her again in a heartbeat. During the purchase and inspection process, she did an excellent job negotiating terms with the sellers and deflecting stress from us. After we closed, Susette continued to help with our projects and fixups. We moved to Ventura from out of town so Susette connected us with tradesmen and even coordinated some of the jobs before we moved in. Susette was knowledgeable about the local market and she made it much easier for us!

nick wewerka


May 12, 2022

Suzette was recommended by a local Probate attorney, and was extremely helpful as a sellers agent for an out of area client. This was a complicated situation, and Suzette handled all the details with ease. She went way beyond what would normally be required in a sale. Easy to work with, compassionate, and knowledgeable, able to work within constraints of a court-ordered timeline. We would recommend Suzette as an agent to anyone in a similar situation.

smpte292


June 30, 2018

Susette went above and beyond to help us buy our first home. Not only is she knowledgeable and pays close attention to details, she's very personable and a pleasure to work with. We love her!

Jordan Holbrook


August 18, 2022

Susette helped my parents sell their home, as well as find them a new one. She was so patient and extremely flexible throughout the whole process. She was able to address their questions and concerns is a warm comforting manner. My parents are in their 80's, and she knew just how to make this easy for them. She treated them as she would her own parents.

Teri Roots


June 27, 2018
"I have purchased and sold many houses in my lifetime and have used numerous realtors for this process, but I have never experienced the passion and sincerity that Susette provides to her clients. She made the entire process, from listing the house with her to closing escrow go more smoothly than ever. We HIGHLY recommend Susette M Todd for selling or purchasing your home."
- Bob A , September 14, 2022